Embarking on a tour is a double-edged sword. They're a great introduction to travelling in an unfamiliar region or country, especially if you are travelling solo, but can be limiting in choices and options. Plus you have to spend a lot of time in close quarters with complete strangers. So what are the dangers, and how do you know if a tour will be the right one for you?
Here are the five biggest downsides of going on a traditional group tour when travel, along with the five best reasons to pick an Epic Snow tour.
Fear #1 – Only visiting the most touristy sites
We've all been there or seen it in action. Gigantic coaches rolling up to major tourism drawcards in a long line, each spewing 40-80 passengers out onto the footpath, cameras around their necks, marching off after their assigned bright umbrella or flag wielding tour guide. They jump the queue to the groans of the masses of patiently waiting individual travellers who, despite pre-booking, will now only be able to catch a faraway glimpse of what they came to see.
Meanwhile, if you've been on one of these tours, yes, you get an expedited view of the tourist hotspots, but it is a sanitised, filtered version. It lacks authenticity. You know you will leave this place without any real insight into the people who live there, their daily lives, or how their culture differs from your own.
Epic Snow Tour Love #1 – All The Hidden Gems and Secret Spots
Whether we're snowboarding through secret fresh powder runs, creating unique jumps in the metres deep fresh snow in the backyard, challenging you to a karaoke sing-off, or taking you to our favourite 10 seater sake bar or a local sumo tournament, your experience will be authentic. We take you to the hidden spots, the places only locals know about. Speaking of locals, you'll get to talk with them, converse, interact with and learn from them. And your adventures will be genuine, heartfelt and incomparable, even when we visit the touristy sites.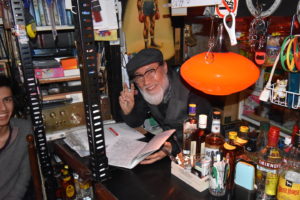 Fear #2 – Stuck With People You Don't Like
This is a big one. Most major tour operators have a very broad target audience, and tend to attract tourists over travellers. If you're an adventurous sort you'll likely find yourself paired with those who gravitate to safety and familiarity, those who are wary of trying new things, particularly when it comes to food. 
Strangely, the more people on your tour, the less likely people are to make an effort to get along. If you're lucky, you'll meet some like-minded people quickly and stick close to each other. If not, the eye-rolls and muttered snarky comments start to flow.
Epic Snow Tour Love #2 – Travelling With Like-Minded Adventurers
We're a small company with a strong passion for what we do. Our tours have limited numbers and sell out quickly. As a result, people who choose to come on tour with us are after the most authentic, immersive, intrepid snow travel experience available. We operate small groups of like minded people who are after something different. We ignite a love of the places and people we visit. We love fun. We love exploring. We love snow. Many of our clients become lifetime mates with those in their group, and with us. And they keep coming back again, and again, and again.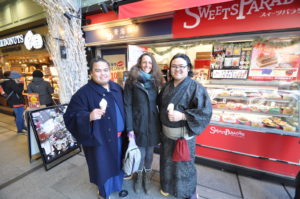 Fear #3 – Ageism
'For Under 25s only', 'For Over 50s only', 'Most of our customers are aged…..'.
It's the age equivalent of people who can't let the different foods on their plate touch each other. It's almost as if different generations actually equals different species. Ageism on tour is rife and we've had enough. Why do large tour operators think different generations can't get along? It's like Regina George telling us 'You can't sit with us!'. After all, it's not just millennials who love avocado!
Epic Snow Tour Love #3 – Like Minded, Not Like Aged
Here at Epic Snow, we don't care how many birthdays you've celebrated. We value your… values! If adventure, immersion, enthusiasm and curiosity are in your heart, it doesn't matter how old, or young you are. We have had people as young as 20 and as old as over 65 (we won't tell you the exact number) join us on our tours. We've always found age is no boundary. Regardless of your generation, you will feel welcomed, part of the crew, and have more in common with the rest of group than you ever would on those age defined package tours.
**Disclaimer – we do have one age restriction, and it's that you're over 18. We're sorry, we know it's frustrating, but there will be beer and sake involved, so we are legally bound.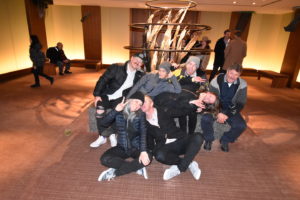 Fear #4 – Not Enough Control Over Your Itinerary
You know that feeling when your tour guide says "You'll have all afternoon to explore the city" and four hours are simply not enough time to explore everything on offer, before you're quickly shunted off to the next item on the itinerary. Yeah, we hate that feeling too. 
The following morning on the tour bus to the next location you compare stories with your fellow tour companions, only to hear they found this great spot where they [insert eye popping entertaining travel story here]. And you missed your chance [insert choice swear words here].
Even more frustrating is when your arrive at the slopes for the week to find them bare boned and naked, while fresh powder has been falling for days only a few kilometres away. 
Epic Snow Tour Love #4 – You Can Never Take My Freedom!
Choices, choices, choices! We love options! Never set foot on a snowboard? Serious lover of powder with advanced skills? Want some extra time exploring something extra cool? No worries! 
We love personalised service, and we know one size does not fit everyone. If you need a little more (or less) time to dedicate yourself to the pursuit of happiness, we get it. Our itineraries include flexible options and bonus extras, so you can pick and choose whatever suits you.
Our experienced local guides check in with their connections every day to see where the best snow fall and conditions are, so you are guaranteed the best powder, every day, without fail.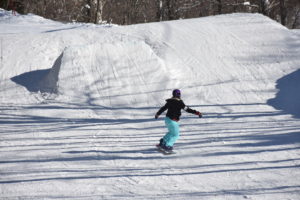 Fear #5 – It's Just a Place to Sleep…Right?
It's late. It's been a long day. Your tour bus rolls up to….a nameless concrete block near the airport, where every room could be in any other three star hotel room anywhere in the world. No really, how is this different to back home?
There's no window. There's a lingering smell of cigarette smoke, and the towels and toilet paper are scratchy. You're unforgiving mattress is either a concrete slab or a super doughy trampoline you'll have to worm dance your way out of in the morning. And don't get us started on the brown dishwater served at breakfast they jokingly call coffee. This was not in the brochure.
Epic Snow Tour Love #5 – Welcome! Make Yourself At Home!
Welcome to Myoko! Let us introduce you to the Fukaya Family! 
The first time I met Kimmy and his family was not on the snow at Myoko, but actually at Epic Snow co-founder Benny Vedelago's wedding, back on a beach in Australia. That's what happens when you stay at Japow House – you start out mates and you end up family. In the land where hospitality is key, Kimmy, his family and staff take this mantra to the next level. 
Not only are the futons insanely comfortable, you will stay up to the wee hours drinking and chatting with some of the best people you're likely to meet on your travels. Waking the next morning you will be treated to all the secret backcountry tracks, where the powder is best that day. You gain all the benefits of 'local-only' knowledge of the area, and your stomach will be happily sated. 

There is much to love about going on tour, and they can often be the best option for seeing, doing, trying and tasting as much as possible. The exciting whirlwind of exploration that comes with travelling the world can be made so much easier and less daunting when someone else does all the organising and planning for you, especially when travelling somewhere where you don't speak the language.
Choosing the right tour can mean you benefit from the very best local guided knowledge. It can also be the difference between meeting people you want to stay in touch with for years to come, rather than saying goodbye with relief. Selecting a tour run by experienced adventurers can open your eyes to the greatest wonders that country has to offer. 
Because there's nothing better than when filtered snaps on your IG feed are nowhere near as good as the real thing!
Bookings for our 2020 JAPOW and Powder Perfect Tours are available now and filling fast. Shoot us a line to find out more and secure your place. Welcome to the Epic Snow Family!
By Claire Matheson